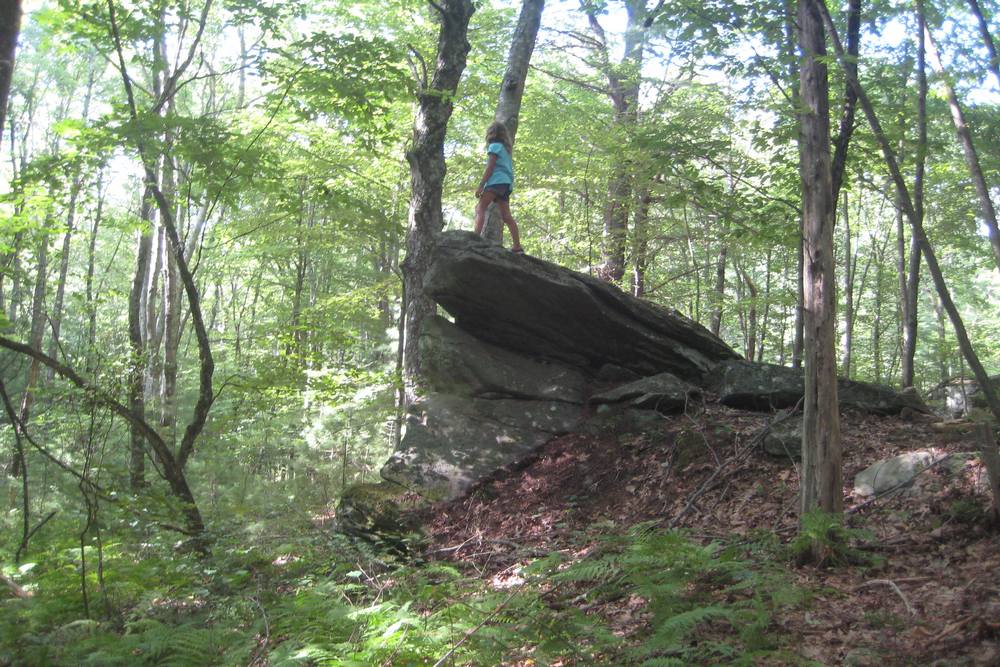 The Glocester Land Trust offers several beautiful properties for recreatonal and educational activities. Two locations in particular, the Steere Hill & Phillips Farm property and the Sprague Farm Town Forest, offer miles of marked and maintained hiking trails. Stone walls, vernal pools, fens, stone foundations, historic cemeteries and beautiful views are just some of the wonderful sights you will find along these trails. Trail maps can be located on this site or hardcopies are available at the kiosk locations on both properties.
Glocester Land Trust properties are also wonderful for activities such as cross country skiing, snowshoeing, horseback riding, birdwatching, or enjoying a peaceful walk with your dog.
Please be sure to follow the Glocester Land Trust rules and regulations while visiting the properties.


---

Geocaching is defined as an outdoor recreational activity, in which the participants use a Global Positioning geocaching System (GPS) receiver or mobile device and other navigational techniques to hide and seek containers, called "geocaches" or "caches", anywhere in the world.
A typical cache is a small waterproof container containing a logbook where the "geocacher" enters the date they found it and signs with their established code name. After signing into the log, the cache must be placed back exactly where the person found it. Larger containers such as plastic storage containers or ammunition boxes can also contain items for trading, usually toys or trinkets of little value.

Below is a list of known Geocaches located on GLT property, which has been provided by www.geocaching.com